English vocabulary in use Advanced: download ebook
Hello students, welcome here hope you are learning English new words and improving your vocabulary with the help of English vocabulary in use series of books. recently we discussed the upper intermediate version of these books, and today we will review the last version of these books "English vocabulary in use advanced."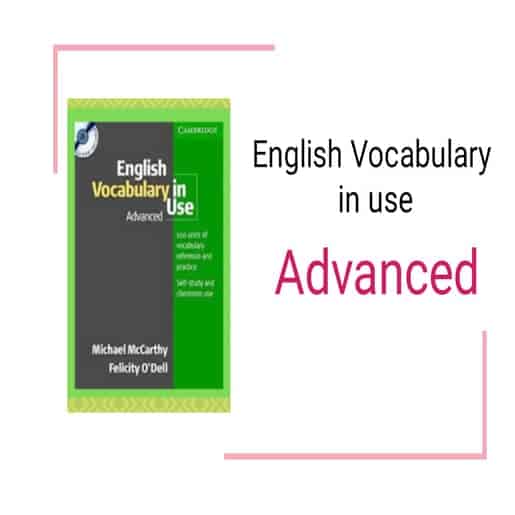 About this book:
This book is the last version of English vocabulary in use series. The authors have designed this book, especially for those students who are at the advanced level of English vocabulary. This book helps you to achieve a 7+ score in the IELTS exam because this book contains lexical vocabulary, which is required to achieve 7+ band scores.
Contents of english vocabulary in use:
this book contains the following contents:
Aspects of Vocabulary learning
Word formation
work and study
people and relationship
leisure and lifestyle
travel
the environment
society and institutions
the media
health
technology
basic concepts
functional vocabulary
idioms and phrases
Aspects of variation
Download this book:
I recommend you to purchase this book from a store because reading from mobile is not sufficient to fully understand and use this book. this book requires a lot of focus while reading which is only possible if you buy a physical copy of this book.
but if you are unable to buy this book at this time you can a soft copy by clicking on the link below: