4000 Essential English words 1, ebook download
Download the first version of 4000 essential English words books here free. this book is one of the top 10 best vocabulary books to improve your English vocabulary.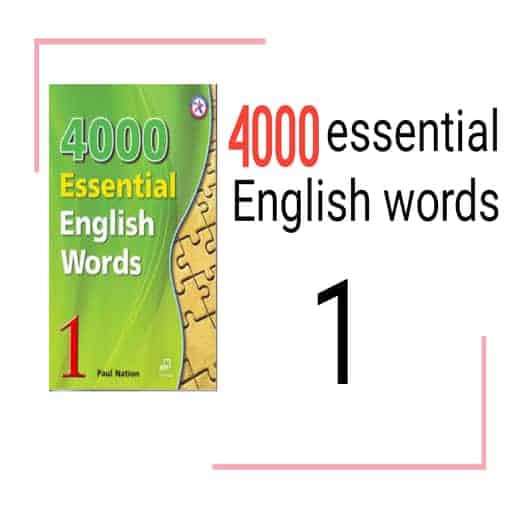 About this book.
As I mentioned earlier that this book is the first version of 4000 essential words, so this book contains only 600 basic words that are in the primary and secondary level of English.
English vocabulary in use 1, contains :
this book contains 600 basic and most important English vocabulary words. Beginners can easily use this book without the help of any teacher, this book is for self-study.
There are a total of 30 units in this book and each unit contains about 20 words. Moreover, all the units contain words of different difficulty levels. in addition to this, the design of this book encourages users to read. images and illustrations are very attractive which helps readers to understand the meaning of the words.
Each unit contains an exercise to practice. each and every word is well explained with examples. At the last of the book, all the answers to the exercise are given
this book comes with a cd, which contains audio of words to learn pronunciation.
Get 4000 essential words 1, ebook
No doubt, this book is best to learn basic English words, so purchase this book to start practicing. I recommend you to use a physical copy to practice.
You can download this book by clicking n the link below. but it is only pdf and we will upload the audio soon.