Makkar IELTS Latest speaking guesswork download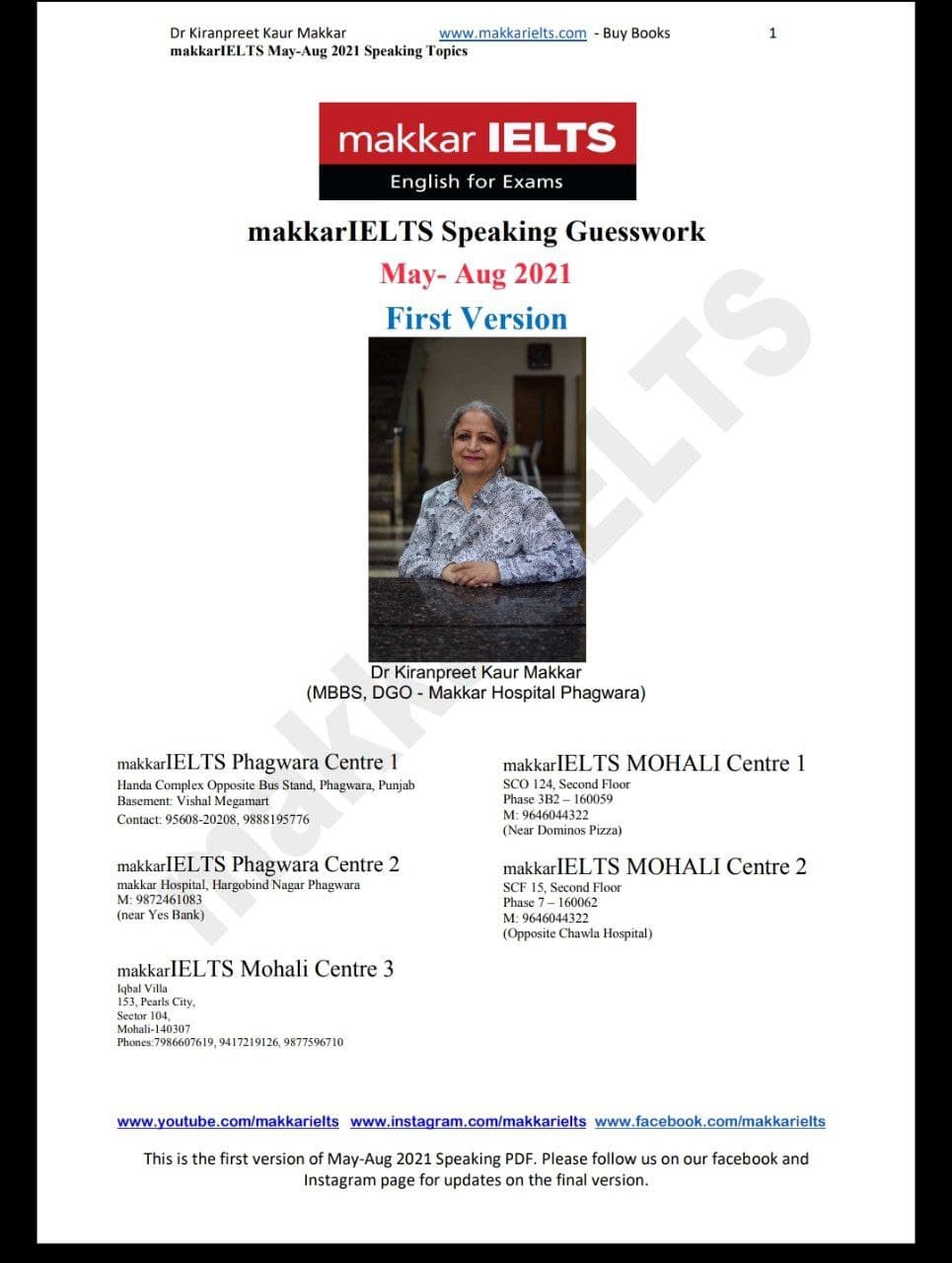 Hello guys, now the wait is over and makkar has officially announced his May to Aug 2021 speaking guesswork on his official website. We all were eagerly waiting for this.
About Makkar IELTS
Makkar IELTS is an institute which is run by dr. Kiran Preet Kaur makkar. she has a great personality and wide knowledge of English language. she has written many books on IELTS exams.Apart from that, the makkar publishing house has published this book. She has a youtube channel named make IELTS, where she posts the latest IELTS stuff and sample answers for recent IELTS questions of the IELTS exam
What does this book includes?
This book is only for the speaking module of the ielts exam. the speaking module has three parts.
introduction
cue-cards
follow up questions
This book is comprehensive and covers all the parts of the speaking module. there are a total of 78 solved speaking cue-cards. here is the list of all the cue-cards.
At the end of this book, the complete list of all important introduction questions are given. you can easily prepare for your speaking test with the help of this book.
Download this book by clicking on the link below: